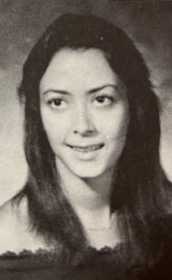 Doing pretty well, adjusting after my husband of 42 years passing in May, 2020.
Once this pandemic I want to get togethers with people face to face without masks.
The best piece of advice I would share is We are not promised tomorrow so live today to its fullest.
My favorite saying: Sh-t Happens
Yes I planned to attend the 50th reunion, if at all possible.
Status:




Widowed & retired, but still working part-time
You can e-mail me at:

tammraprice@comcast.net