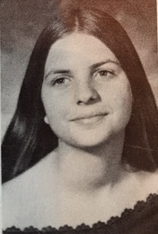 Chris & I are doing well.  46 years of marriage, two successful daughters, 6 grandchildren and loving life.  I am still working full time.

 
Over Thanksgiving we finally got to take our entire family on vacation to Dollywood.  (I know, really did you not know there was a pandemic?) Yes I knew, but I was not going to pass up probably one of the only times that both of my girls and their families were available to go on vacation with us.  We were very careful, wore our masks, and had a great time.  I even cooked our family's traditional Thanksgiving dinner in the cabin my youngest daughter and her family were staying in.  (See I told you we were being careful.  We all had our own places)
Once this pandemic is over Chris and I want to go on a two week vacation to Hawaii.  Hope we can go for our 47th or 48th anniversary in June.  
The best piece of advice I would share is to never take one day for granted.  After losing a grandchild at the young age of six to cancer, it help me realize life can be gone in an instant.  Tell those who mean the most to you how much you love them. Let them know how they have brought joy to your life.  Say I Love You every time you leave them, because you might not get another chance. Remember tomorrow is never guaranteed, so live for today.
My favorite saying:  People don't care how much you know, unless they know how much you care!!
Yes I planned to attend the 50th reunion, wouldn't miss it.
Status:




Married & still working