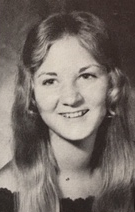 Doing very well. My two sons and daughter in law are working and thriving. My sister, Lisa and I built a house and are living in Katy. I've done some traveling and taken two cruises. Walk daily, cook and eat to stay healthy.
Once this pandemic is over is to go hear live music. Hug everyone. Travel. Go on a cruise.
The best piece of advice I would share is to tell everyone how much you love them. Be honest with people without being unkind.
My favorite saying: Be kind to everyone. You don't know what challenges they may be facing.
Yes, absolutely nothing will stop me.
Status:




Divorced & retired, but still working part-time.
You can e-mail me at:

Mdecuir22@yahoo.com