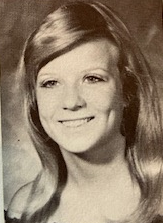 I will try not to gush…but I never thought I would find such great happiness at this time in my life especially after 13 years of being single and alone. But God has blessed me and I finally met my incredible, wonderful husband in 2017. Every day he brings me such great joy, happiness and love! Our life together is so peaceful and full of love, laughter, fun, and adventure. We live in Canyon Lake,Texas and enjoy wonderful friends and family here even in the midst of this crazy pandemic. Together we have three beautiful daughters, two sons, two granddaughters and five grandsons.
I currently work with my husband who is a great builder. I manage his books, taxes, contracts, etc. Nevertheless, we have a lot of time for ourselves thankfully. We enjoy traveling and look forward to more adventure after this pandemic. Now we stay home most of the time but enjoy time together on our back porch watching birds and the sun set. We walk most days and have set up a gym in our new home with everything we need to stay healthy. I pray we have many years together and thank God for every minute of every day.
Once this pandemic is over I want to hug every person I meet! Love on my family! Travel and eat out and go to music venues! I sure miss live music!
The best piece of advice I would share is The best advice I could share is to not take one day for granted – Carpe diem! I believe life is God's gift. I grow closer to Him every day and feel such joy and peace. I love life and love my God and country. May God bless you all with his spirit of peace and joy.
My favorite saying:
"There is a time for everything, and a season for every activity under heaven:
a time to be born and a time to die,
a time to plant and a time to uproot,
a time to kill and a time to heal,
a time to tear down and a time to build,
a time to weep and a time to laugh,
a time to mourn and a time to dance,
a time to scatter stones and a time to gather them,
a time to embrace and a time to refrain,
a time to search and a time to give up,
a time to keep and a time to throw away,
a time to tear and a time to mend,
a time to be silent and a time to speak,
a time to love and a time to hate,
a time for war and a time for peace.

(Ecclesiastes 3:1-8, NIV)"
Yes, if at all possible!
Status:




Married & retired, but still work part-time
You can e-mail me at:

judynlander@gmail.com