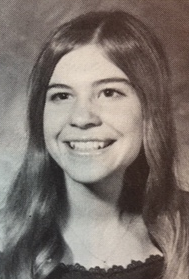 I'm doing fine. Hoping to get vaccine soon.  

We're ready for life to be back to normal.  

We miss seeing some family and friends and our social activities.  

We do enjoy seeing our son and daughter in law and our grands about once a month mainly outdoors!
Once this pandemic is over I want to see rest of family and friends and give big hugs!!  Go back to church comfortably and our other activities. 
The best piece of advice I would share is to have faith and give your worries to God. He will always be there for you.  Prayers are powerful! 
Yes I plan to attend the 50th reunion if at all possible!!!!
Status:
Married & retired